So let me start off by saying I am usually not the biggest fan of current rap right now. I'd rather listen to Jay-Z or Dre or Tupac than what most major rappers are putting out right now. However, I have always had a soft spot in my heart for Rick Ross, and I honestly don't know why. It can be the way he barks, his svelte physique, or his huge beard.
Actually, I do know why I like home more than many of his contemporaries. He can rap, which some other people in the game right now can't. He's got some sexy sexy beats. He gets some of the biggest names to get on tracks with him. And with the release of his newest album, "God Forgives, I Don't" he continues to rap about his routes as a working his way from nothing to making more money than alot of others and having his weight in gold….which is a lot of weight.
I really am a fan of this album. He's got some club hits, some smooth jams, and some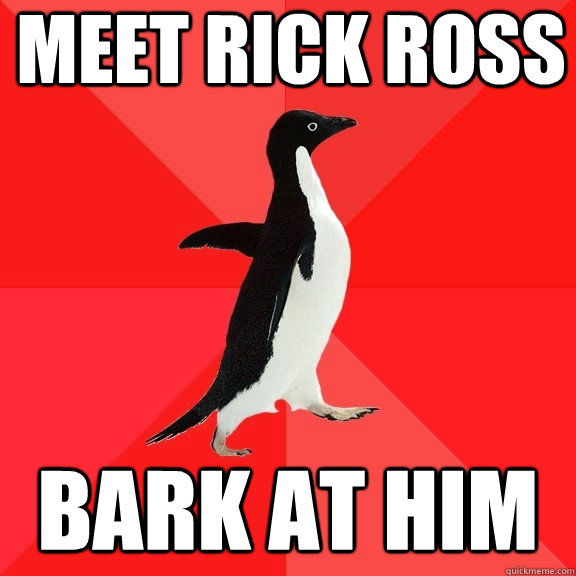 great verses. He also brought some friends along, having some of music's best being featured in tracks. This includes some old school (Jay-Z, Dr. Dre, Nas), up and comers (Meek Mill), some guys past their prime in my opinion (Usher, Ne-Yo, Andre 3000), and some of the biggest in the game (Drake, Wale).
Definitely worth listening to and downloading.
Download: Rick Ross – "God Forgives, I Don't" [Album]
MAYBACH MUSIC